Court: S.Korea must allow alternative for military objectors
Court Watch
South Korea's Constitutional Court ruled Thursday that the country must allow alternative social service for people who conscientiously object to military service, which is currently mandatory for able-bodied males.

The ruling requires the government to introduce alternative service by the end of 2019. It was hailed by activists as a breakthrough that advances individual rights and freedom of thought.

It is also likely to trigger a heated debate in a country which maintains a huge military to counter North Korea threats, and where many have accused conscientious objectors of attempting to evade the draft.

Hundreds of conscientious objectors are imprisoned in South Korea each year, serving terms of 18 months or longer. Most are Jehovah's Witnesses who refuse to serve in the military on religious grounds.

"Too many people have been forced to choose between prison and the military, and when they choose prison, a term of 1 1/2 years has been almost automatic," said Lim Jae-sung, a human rights lawyer who has represented contentious objectors. "This is great news for those who are currently on trial or will conscientiously object to military service in the future as we probably won't be marching them straight to jail."

The court said the current law, which does not permit alternative service, is unconstitutional because it infringes excessively on individual rights.

The court acknowledged that conscientious objectors experience "enormous disadvantages" in addition to their prison terms, including restrictions in public sector employment, maintaining business licenses and social stigma.
Related listings
The South Dakota Supreme Court has upheld the constitutionality of a man's conviction for killing his 4-year-old son.Forty-four-year-old Chris Miller was sentenced to life in prison for the death of his son, Jacob Miller, and an additional 50 years f...

The Supreme Court wrestled Monday with a case brought by a former financial adviser known for his "Buckets of Money" strategy who is challenging the appointment of the administrative law judge who ruled against him.The case involves the Securities an...

President Donald Trump's ban on travelers from several mostly Muslim countries is the topic of arguments Wednesday at the Supreme Court, with a Trump administration lawyer facing questions during the first half of arguments.The travel ban case is the...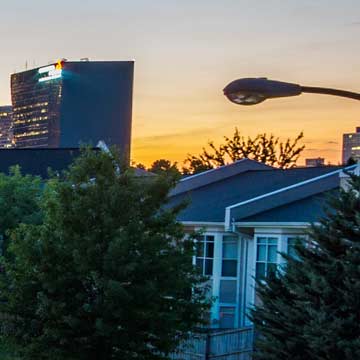 USCIS Adjusting Premium Processing Fee
U.S. Citizenship and Immigration Services (USCIS) announced today it is adjusting the premium processing fee for Form I-129, Petition for a Nonimmigrant Worker and Form I-140, Immigrant Petition for Alien Workers beginning on Oct. 1, 2018 to more effectively adjudicate petitions and maintain effective service to petitioners.

The premium processing fee will increase to $1,410, a 14.92 percent increase (after rounding) from the current fee of $1,225. This increase, which is done in accordance with the Immigration and Nationality Act, represents the percentage change in inflation since the fee was last increased in 2010 based on the Consumer Price Index for all Urban Consumers.

"Because premium processing fees have not been adjusted since 2010, our ability to improve the adjudications and service processes for all petitioners has been hindered as we've experienced significantly higher demand for immigration benefits. Ultimately, adjusting the premium processing fee will allow us to continue making necessary investments in staff and technology to administer various immigration benefit requests more effectively and efficiently," said Chief Financial Officer Joseph Moore. "USCIS will continue adjudicating all petitions on a case-by-case basis to determine if they meet all standards required under applicable law, policies, and regulations."

Premium processing is an optional service that is currently authorized for certain petitioners filing Forms I-129 or I-140. The system allows petitioners to request 15-day processing of certain employment-based immigration benefit requests if they pay an extra fee. The premium processing fee is paid in addition to the base filing fee and any other applicable fees, which cannot be waived.