Despite rhetoric, GOP has supported packing state courts
Headline Legal News
Republican claims that Democrats would expand the U.S. Supreme Court to undercut the conservative majority if they win the presidency and control of Congress has a familiar ring. It's a tactic the GOP already has employed in recent years with state supreme courts when they have controlled all levers of state political power.

Republican governors in Arizona and Georgia have signed bills passed by GOP-dominated legislatures to expand the number of seats on their states' respective high courts. In Iowa, the Republican governor gained greater leverage over the commission that names judicial nominees.

"The arguments being advanced now by Republican leaders — that this is an affront to separation of powers, that this is a way of delegitimizing courts — those don't seem to be holding at the state level," said Marin Levy, a law professor at Duke University who has written about efforts to expand state high courts.

President Donald Trump and the GOP have seized on the issue in the final weeks of the presidential race, arguing that Democratic nominee Joe Biden would push a Democratic Congress to increase the number of seats on the Supreme Court and fill those with liberal justices.

Some on the left have floated the idea in the wake of Republicans' rush to confirm Amy Coney Barrett to fill the seat of Justice Ruth Bader Ginsburg, a liberal icon who died last month. Biden, for his part, has said he's not a fan of so-called "court packing," and it's far from certain that Democrats can win back the majority in the U.S. Senate.

Arizona's governor, Republican Doug Ducey, said he opposes adding seats to the U.S. Supreme Court. "We shouldn't be changing our institutions," he told reporters recently. Yet Ducey signed a bill that did just that at the state level in 2016, expanding the Arizona Supreme Court from five seats to seven. As a result, Ducey has appointed more judges than any other governor in the state's history.

Ducey said the situations are not the same because Arizona's system for selecting judges allows him to appoint them only from a list sent to him by a commission that interviews and vets candidates.
Related listings
Headline Legal News

09/29/2020

President Donald Trump nominated Judge Amy Coney Barrett to the Supreme Court on Saturday, capping a dramatic reshaping of the federal judiciary that will resonate for a generation and that he hopes will provide a needed boost to his reelection effor...

Headline Legal News

09/30/2019

Sacramento Kings first-year coach Luke Walton says he is focused on his team and not worried about a lawsuit accusing him of sexual assault.Walton spoke publicly Friday at Kings media day for the first time since a former sportscaster filed a civil s...

Headline Legal News

08/07/2019

A suspected gunman accused of an attempted terrorist attack on an Oslo mosque and separately killing his teenage stepsister appeared in court on Monday looking bruised and scratched, but smiling.The suspect did not speak, and his defense lawyer Unni ...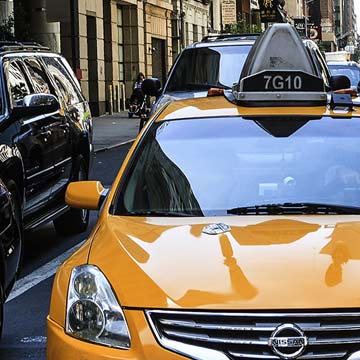 Any contracts or any transactions can go awry at any time
We know your business means a lot to you and want to understand all the aspects of your business so that we can help you in the best ways possible. We don't discriminate depending on the size of your company. Our mission statement is to represent all business owners and entrepreneurs by navigating them through the rough waters of business litigation and guiding them to success.

We are attorneys who want to make sure we understand your business objectives and goals before we start providing you with legal counsel individualized to your business. We know what it means to be dedicated to your business. After all, we are a business as well. And just like you, we want to provide the best service we can to our clients.

Any contracts or any transactions can go awry at any time. Sometimes, making important business decisions without legal help from business attorneys could cost you your business.We don't want you or your business to be misconstrued by anyone. Our attorneys make sure that we communicate with you often to make sure we are giving you the legal guidance you need at all times. We make sure we are responsive in a timely-manner with every single one of our clients to help them identify risks and prevent legal battles before they arise.