Kings coach Walton focused on team, not lawsuit
Headline Legal News
Sacramento Kings first-year coach Luke Walton says he is focused on his team and not worried about a lawsuit accusing him of sexual assault.

Walton spoke publicly Friday at Kings media day for the first time since a former sportscaster filed a civil suit against him in April accusing him of the assault.

"I'm here to do my job and focus on the Kings," Walton said. "The rest will take care of itself."

Walton was hired by the Kings in April, soon after being fired following three seasons as coach of the Los Angeles Lakers. He was sued shortly after being hired by Kelli Tennant, a former host on Spectrum SportsNet LA, who accused him of sexually assaulting her in a hotel room in 2014 when he was an assistant with the Golden State Warriors and harassing her after that during his tenure with the Lakers.

The Kings and the NBA investigated the charges but took no action against Walton when "investigators determined that there was not a sufficient basis to support the allegations." Tennant did not participate in the investigation.

Walton still faces a civil suit but has said in a court filing that the allegations aren't backed up in facts. He said the suit is not a distraction to his job.

"My focus is on the Kings and what we're doing to get this group to the next level," he said.
Related listings
Headline Legal News

08/07/2019

A suspected gunman accused of an attempted terrorist attack on an Oslo mosque and separately killing his teenage stepsister appeared in court on Monday looking bruised and scratched, but smiling.The suspect did not speak, and his defense lawyer Unni ...

Headline Legal News

08/04/2019

California has some of the toughest gun laws in the nation, including a ban on the type of high-capacity ammunition magazines used in some of the nation's deadliest mass shootings.How long those types of laws will stand is a growing concern amo...

Headline Legal News

02/27/2019

The Oregon Supreme Court has ruled that negative impacts on Oregon's farmers from non-farm development can't be offset by making payments.The Capital Press reported Friday that the court also ruled this week that it's not enough for a development to ...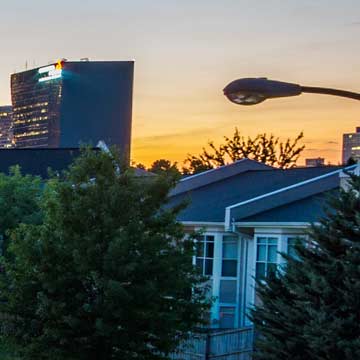 USCIS Adjusting Premium Processing Fee
U.S. Citizenship and Immigration Services (USCIS) announced today it is adjusting the premium processing fee for Form I-129, Petition for a Nonimmigrant Worker and Form I-140, Immigrant Petition for Alien Workers beginning on Oct. 1, 2018 to more effectively adjudicate petitions and maintain effective service to petitioners.

The premium processing fee will increase to $1,410, a 14.92 percent increase (after rounding) from the current fee of $1,225. This increase, which is done in accordance with the Immigration and Nationality Act, represents the percentage change in inflation since the fee was last increased in 2010 based on the Consumer Price Index for all Urban Consumers.

"Because premium processing fees have not been adjusted since 2010, our ability to improve the adjudications and service processes for all petitioners has been hindered as we've experienced significantly higher demand for immigration benefits. Ultimately, adjusting the premium processing fee will allow us to continue making necessary investments in staff and technology to administer various immigration benefit requests more effectively and efficiently," said Chief Financial Officer Joseph Moore. "USCIS will continue adjudicating all petitions on a case-by-case basis to determine if they meet all standards required under applicable law, policies, and regulations."

Premium processing is an optional service that is currently authorized for certain petitioners filing Forms I-129 or I-140. The system allows petitioners to request 15-day processing of certain employment-based immigration benefit requests if they pay an extra fee. The premium processing fee is paid in addition to the base filing fee and any other applicable fees, which cannot be waived.