Kings coach Walton focused on team, not lawsuit
Headline Legal News
Sacramento Kings first-year coach Luke Walton says he is focused on his team and not worried about a lawsuit accusing him of sexual assault.

Walton spoke publicly Friday at Kings media day for the first time since a former sportscaster filed a civil suit against him in April accusing him of the assault.

"I'm here to do my job and focus on the Kings," Walton said. "The rest will take care of itself."

Walton was hired by the Kings in April, soon after being fired following three seasons as coach of the Los Angeles Lakers. He was sued shortly after being hired by Kelli Tennant, a former host on Spectrum SportsNet LA, who accused him of sexually assaulting her in a hotel room in 2014 when he was an assistant with the Golden State Warriors and harassing her after that during his tenure with the Lakers.

The Kings and the NBA investigated the charges but took no action against Walton when "investigators determined that there was not a sufficient basis to support the allegations." Tennant did not participate in the investigation.

Walton still faces a civil suit but has said in a court filing that the allegations aren't backed up in facts. He said the suit is not a distraction to his job.

"My focus is on the Kings and what we're doing to get this group to the next level," he said.
Related listings
Headline Legal News

08/07/2019

A suspected gunman accused of an attempted terrorist attack on an Oslo mosque and separately killing his teenage stepsister appeared in court on Monday looking bruised and scratched, but smiling.The suspect did not speak, and his defense lawyer Unni ...

Headline Legal News

08/04/2019

California has some of the toughest gun laws in the nation, including a ban on the type of high-capacity ammunition magazines used in some of the nation's deadliest mass shootings.How long those types of laws will stand is a growing concern amo...

Headline Legal News

02/27/2019

The Oregon Supreme Court has ruled that negative impacts on Oregon's farmers from non-farm development can't be offset by making payments.The Capital Press reported Friday that the court also ruled this week that it's not enough for a development to ...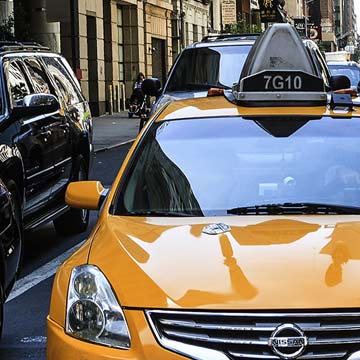 Any contracts or any transactions can go awry at any time
We know your business means a lot to you and want to understand all the aspects of your business so that we can help you in the best ways possible. We don't discriminate depending on the size of your company. Our mission statement is to represent all business owners and entrepreneurs by navigating them through the rough waters of business litigation and guiding them to success.

We are attorneys who want to make sure we understand your business objectives and goals before we start providing you with legal counsel individualized to your business. We know what it means to be dedicated to your business. After all, we are a business as well. And just like you, we want to provide the best service we can to our clients.

Any contracts or any transactions can go awry at any time. Sometimes, making important business decisions without legal help from business attorneys could cost you your business.We don't want you or your business to be misconstrued by anyone. Our attorneys make sure that we communicate with you often to make sure we are giving you the legal guidance you need at all times. We make sure we are responsive in a timely-manner with every single one of our clients to help them identify risks and prevent legal battles before they arise.