Challenger accuses Supreme Court's Kelly of corruption
Legal Events
Wisconsin Supreme Court challenger Jill Karofsky suggested Tuesday that Justice Daniel Kelly is corrupt because he repeatedly rules in favor of conservative groups, saying it makes no sense that the law could be on their side all the time.

Karofsky made the remarks at the candidates' first debate. Karofsky and Kelly used the opportunity to paint each other as partisan and the third candidate, Ed Fallone, struggling to get a word in during their exchanges.

Kelly is part of the high court's five-justice conservative majority. Karofsky went right at him as soon as the debate began, saying it's "amazing" that a justice is being supported by right-wing special interest groups. Twice she implied that Kelly is corrupt, questioning why he repeatedly rules in conservative groups' favor.

"What voters see is that you get support from special interests. You ignore the rule of law and you find in favor of those special interests over and over and over again, and that feels like corruption to people in the state of Wisconsin," Karofsky said.

Kelly shot back that Karofsky scores the outcome of cases through a political lens. He said he applies the law fairly and uses hard logic to reach his decisions.
Related listings
Georgia's Supreme Court has overturned the murder convictions of a man found guilty of intentionally running over a woman with his car.The Atlanta Journal-Constitution reports the court reversed 28-year-old Dewey Calhoun Green's 2015 malice and felon...

After revelations of Russian meddling in the 2016 presidential election, Maryland legislators passed a law that many believe has a laudable purpose: preventing foreign interference in local elections.But its sweeping scope sparked a First Amendment o...

Asylum seekers must pass an initial screening called a "credible fear" interview, a hurdle that a vast majority clear. Under the new policy, they would fail the test unless they sought asylum in at least one country they traveled through ...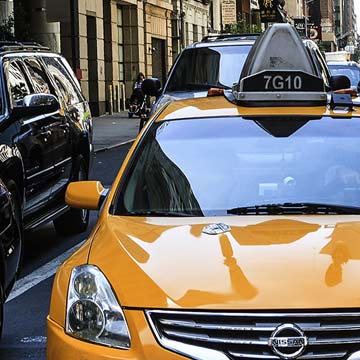 Any contracts or any transactions can go awry at any time
We know your business means a lot to you and want to understand all the aspects of your business so that we can help you in the best ways possible. We don't discriminate depending on the size of your company. Our mission statement is to represent all business owners and entrepreneurs by navigating them through the rough waters of business litigation and guiding them to success.

We are attorneys who want to make sure we understand your business objectives and goals before we start providing you with legal counsel individualized to your business. We know what it means to be dedicated to your business. After all, we are a business as well. And just like you, we want to provide the best service we can to our clients.

Any contracts or any transactions can go awry at any time. Sometimes, making important business decisions without legal help from business attorneys could cost you your business.We don't want you or your business to be misconstrued by anyone. Our attorneys make sure that we communicate with you often to make sure we are giving you the legal guidance you need at all times. We make sure we are responsive in a timely-manner with every single one of our clients to help them identify risks and prevent legal battles before they arise.