Court to hear arguments on Maryland political ads law
Legal Events
After revelations of Russian meddling in the 2016 presidential election, Maryland legislators passed a law that many believe has a laudable purpose: preventing foreign interference in local elections.

But its sweeping scope sparked a First Amendment outcry from more than a half dozen newspapers, including The Washington Post and The Baltimore Sun.

Now, a federal appeals court is being asked to decide whether the law goes too far. The 4th U.S. Circuit Court of Appeals is set to hear arguments in the case Wednesday.

The newspapers and the Maryland-Delaware-D.C. Press Association argue in a lawsuit that the statute violates the First Amendment because it requires them to collect and self-publish information about the sponsors of online political ads. It also requires them to keep records of the ads for inspection by the state Board of Elections.

U.S. District Judge Paul Grimm ruled in January that parts of the law appear to encroach on the First Amendment and granted a preliminary injunction to prevent the state from enforcing those provisions.

At issue is a requirement for online platforms to create a database identifying the purchasers of online political ads and how much they spend. The law, written to catch ads in smaller state and local elections, applies to digital platforms with 100,000 or more monthly U.S. visitors.
Related listings
Georgia's Supreme Court has overturned the murder convictions of a man found guilty of intentionally running over a woman with his car.The Atlanta Journal-Constitution reports the court reversed 28-year-old Dewey Calhoun Green's 2015 malice and felon...

Asylum seekers must pass an initial screening called a "credible fear" interview, a hurdle that a vast majority clear. Under the new policy, they would fail the test unless they sought asylum in at least one country they traveled through ...

The Supreme Court is allowing nationwide enforcement of a new Trump administration rule that prevents most Central American immigrants from seeking asylum in the United States.The justices' order late Wednesday temporarily undoes a lower-court ...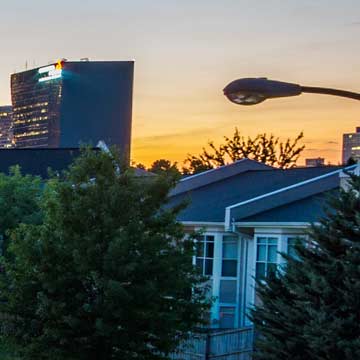 USCIS Adjusting Premium Processing Fee
U.S. Citizenship and Immigration Services (USCIS) announced today it is adjusting the premium processing fee for Form I-129, Petition for a Nonimmigrant Worker and Form I-140, Immigrant Petition for Alien Workers beginning on Oct. 1, 2018 to more effectively adjudicate petitions and maintain effective service to petitioners.

The premium processing fee will increase to $1,410, a 14.92 percent increase (after rounding) from the current fee of $1,225. This increase, which is done in accordance with the Immigration and Nationality Act, represents the percentage change in inflation since the fee was last increased in 2010 based on the Consumer Price Index for all Urban Consumers.

"Because premium processing fees have not been adjusted since 2010, our ability to improve the adjudications and service processes for all petitioners has been hindered as we've experienced significantly higher demand for immigration benefits. Ultimately, adjusting the premium processing fee will allow us to continue making necessary investments in staff and technology to administer various immigration benefit requests more effectively and efficiently," said Chief Financial Officer Joseph Moore. "USCIS will continue adjudicating all petitions on a case-by-case basis to determine if they meet all standards required under applicable law, policies, and regulations."

Premium processing is an optional service that is currently authorized for certain petitioners filing Forms I-129 or I-140. The system allows petitioners to request 15-day processing of certain employment-based immigration benefit requests if they pay an extra fee. The premium processing fee is paid in addition to the base filing fee and any other applicable fees, which cannot be waived.