Italian court rules wrong Eritrean accused of trafficking
Legal Events
A court in Palermo, Sicily, ruled on Friday that the wrong Eritrean man was arrested and tried as a migrant smuggling kingpin and ordered him released from jail, to the jubilation of international supporters who had championed for years the defendant's claim of mistaken identity.

Defense lawyer Michele Calantropo told The Associated Press that his client, Medhanie Tesfamariam Behre, "cried for joy" when he heard the court order him released from jail, three years after he had been extradited to Italy from Sudan on a charge of human trafficking.

But while the court exonerated him of the trafficking charge, it convicted him of a lesser charge - aiding illegal immigration - for helping two cousins reach Italy, based on investigations conducted after Behre was extradited to Italy, Calantropo said.

The court sentenced him on that charge to five years in prison. But since Behre already spent three years behind bars under a warrant for the wrong man, it was likely under Italy's justice system, that, as a first offender, he won't have to do any more time in jail.

Prosecutors had argued the defendant was Medhane Yehdego Mered, an alleged human trafficking kingpin who profited as thousands of migrants were smuggled to Italy on unseaworthy boats launched from Libyan shores. They had asked the court to convict him and give a 14-year prison term.

They didn't immediately react to the ruling.

Even as the suspect set foot in Italy in 2016, escorted by Italian police, a chorus of doubts rose up about whether prosecutors actually had the man they claimed.

One of the defendant's sisters, who lives in Norway, said her brother was living a "normal" life in Sudan and had nothing to do with human smuggling. She said she recognized her brother in the images of the man being extradited to Italy.
Related listings
Now that the U.S. Supreme Court has ruled federal courts aren't the place to settle partisan gerrymandering disputes, opponents of North Carolina's district maps are putting their hopes in state courts.An election reform group, the state ...

Supreme Court to decide if TruAdding a high-stakes immigration case to its election-year agenda, the Supreme Court said Friday it will decide whether President Donald Trump can terminate an Obama-era program shielding young migrants from deportation....

Hong Kong's Court of Final Appeal said Thursday the government cannot deny spousal employment benefits to same-sex couples, in a ruling hailed as a major step forward for same-sex equality in the semi-autonomous Chinese territory.The court over...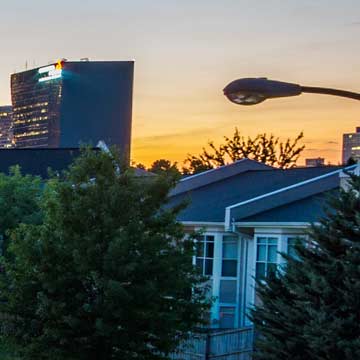 USCIS Adjusting Premium Processing Fee
U.S. Citizenship and Immigration Services (USCIS) announced today it is adjusting the premium processing fee for Form I-129, Petition for a Nonimmigrant Worker and Form I-140, Immigrant Petition for Alien Workers beginning on Oct. 1, 2018 to more effectively adjudicate petitions and maintain effective service to petitioners.

The premium processing fee will increase to $1,410, a 14.92 percent increase (after rounding) from the current fee of $1,225. This increase, which is done in accordance with the Immigration and Nationality Act, represents the percentage change in inflation since the fee was last increased in 2010 based on the Consumer Price Index for all Urban Consumers.

"Because premium processing fees have not been adjusted since 2010, our ability to improve the adjudications and service processes for all petitioners has been hindered as we've experienced significantly higher demand for immigration benefits. Ultimately, adjusting the premium processing fee will allow us to continue making necessary investments in staff and technology to administer various immigration benefit requests more effectively and efficiently," said Chief Financial Officer Joseph Moore. "USCIS will continue adjudicating all petitions on a case-by-case basis to determine if they meet all standards required under applicable law, policies, and regulations."

Premium processing is an optional service that is currently authorized for certain petitioners filing Forms I-129 or I-140. The system allows petitioners to request 15-day processing of certain employment-based immigration benefit requests if they pay an extra fee. The premium processing fee is paid in addition to the base filing fee and any other applicable fees, which cannot be waived.