NC redistricting fight turns to state courts after ruling
Legal Events
Now that the U.S. Supreme Court has ruled federal courts aren't the place to settle partisan gerrymandering disputes, opponents of North Carolina's district maps are putting their hopes in state courts.

An election reform group, the state Democratic Party and voters will go to court in two weeks to try to persuade state judges that Republican-drawn General Assembly districts discriminate against Democrats based on their political beliefs and voting history.

What's different in this case is that the plaintiffs — some of whom sued in federal court over the state's congressional map, which ended with Thursday's 5-4 Supreme Court decision against them — argue the House and Senate boundaries violate the state constitution, not the U.S. Constitution.

"We are confident that justice will prevail in the North Carolina courts," said Bob Phillips with the North Carolina office of Common Cause, which is a plaintiff in both matters. "And we will continue to work with state lawmakers to reform our broken redistricting system that has left far too many without a voice in Raleigh."?

Voting-rights advocates across the country have vowed to turn to state litigation after Chief Justice John Roberts wrote in the opinion addressing North Carolina and Maryland cases that federal courts have no authority to determine whether partisan gerrymandering is unconstitutional.

Addressing complaints of partisan gerrymandering in state courts has already succeeded in Pennsylvania, where last year the state Supreme Court struck down congressional districts based on language in the Pennsylvania constitution that is similar to North Carolina's. That ruling led to the court redrawing congressional lines. Democrats picked up four additional seats in 2018.

The pending partisan gerrymandering case filed in Wake County court marks at least the eighth lawsuit challenging North Carolina maps on the basis of racial and partisan bias since the current round of redistricting began in 2011. The lawsuits resulted in redrawing congressional lines in 2016 and legislative districts in 2017 — both to address racial bias. The state has spent millions of taxpayer dollars defending the maps.

Unlike the conservative majority on the U.S. Supreme Court, the state Supreme Court that would hear the appeal of the trial court's decision has six registered Democrats and one Republican.
Related listings
Hong Kong's Court of Final Appeal said Thursday the government cannot deny spousal employment benefits to same-sex couples, in a ruling hailed as a major step forward for same-sex equality in the semi-autonomous Chinese territory.The court over...

Former South African president Jacob Zuma is in court facing charges of corruption, money laundering and racketeering.Zuma, 77, appeared at the High Court in Pietermaritzburg in eastern KwaZulu-Natal province Monday on charges of receiving bribes whe...

The U.S. Supreme Court has declined to hear a dispute over a coat that belonged to civil rights pioneer Rosa Parks.The court rejected an appeal Monday. A lawyer for the trustee of Parks' estate says relatives reneged on a deal to turn over a wool coa...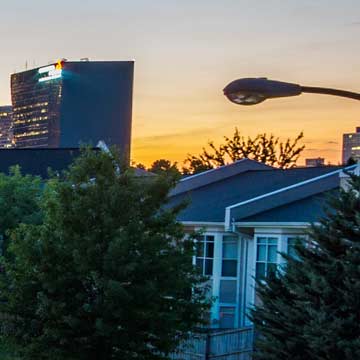 USCIS Adjusting Premium Processing Fee
U.S. Citizenship and Immigration Services (USCIS) announced today it is adjusting the premium processing fee for Form I-129, Petition for a Nonimmigrant Worker and Form I-140, Immigrant Petition for Alien Workers beginning on Oct. 1, 2018 to more effectively adjudicate petitions and maintain effective service to petitioners.

The premium processing fee will increase to $1,410, a 14.92 percent increase (after rounding) from the current fee of $1,225. This increase, which is done in accordance with the Immigration and Nationality Act, represents the percentage change in inflation since the fee was last increased in 2010 based on the Consumer Price Index for all Urban Consumers.

"Because premium processing fees have not been adjusted since 2010, our ability to improve the adjudications and service processes for all petitioners has been hindered as we've experienced significantly higher demand for immigration benefits. Ultimately, adjusting the premium processing fee will allow us to continue making necessary investments in staff and technology to administer various immigration benefit requests more effectively and efficiently," said Chief Financial Officer Joseph Moore. "USCIS will continue adjudicating all petitions on a case-by-case basis to determine if they meet all standards required under applicable law, policies, and regulations."

Premium processing is an optional service that is currently authorized for certain petitioners filing Forms I-129 or I-140. The system allows petitioners to request 15-day processing of certain employment-based immigration benefit requests if they pay an extra fee. The premium processing fee is paid in addition to the base filing fee and any other applicable fees, which cannot be waived.