UK court says face recognition violates human rig
Legal Events
The use of facial recognition technology by British police has violated human rights and data protection laws, a court said Tuesday, in a decision praised as a victory against invasive practices by the authorities.

In a case trumpeted as the first of its kind, Britain's Court of Appeal ruled Tuesday in the case of civil rights campaigner Ed Bridges, who argued that South Wales Police caused him "distress'' by scanning his face as he shopped in 2017 and as he attended a peaceful anti-arms protest in 2018.

The appeals judges ruled that the way the system was being used during tests was unlawful. The decision does not necessarily mean that facial recognition cannot be used at all, but that authorities should take greater care in how they deploy it.

The judges said they faced two question about how the technology is applied: who is captured in the video surveillance and where. "In relation to both of those questions too much discretion is currently left to individual police officers," they said.

The judgment said there was no clear evidence that the software was biased on grounds of race or sex. But the judges said that police forces using the controversial and novel technology "would wish to satisfy themselves that everything reasonable which could be done had been done in order to make sure that the software used does not have a racial or gender bias."

Megan Goulding, a lawyer for civil rights group Liberty, which supported Bridges' claim, said the facial recognition systems are discriminatory and oppressive.

"The court has agreed that this dystopian surveillance tool violates our rights and threatens our liberties,'' Goulding said. "Facial recognition discriminates against people of color, and it is absolutely right that the court found that South Wales Police had failed in their duty to investigate and avoid discrimination.''

Police said they had already made some changes in the use of the technology in the time it has taken to hear the case. The chief constable of South Wales Police, Matt Jukes, described the judgement as something the force could work with and said the priority remains protecting the public while being committed to using the technology in ways that are "responsible and fair.''

"Questions of public confidence, fairness and transparency are vitally important, and the Court of Appeal is clear that further work is needed to ensure that there is no risk of us breaching our duties around equality,'' he said.
Related listings
The Supreme Court of New Jersey ruled a defendant must turn over the passcodes for his two phones in response to a search warrant, opening the way for law enforcement to compel other defendants in the state to do the same.The court's majority decisio...

A divided federal appeals court on Wednesday ordered the dismissal of the criminal case against President Donald Trump's former national security adviser Michael Flynn, turning back efforts by a judge to scrutinize the Justice Department'...

A group of elected officials in southwest Virginia violated the state's open government law during meetings about dissolving a public library system, the Virginia Supreme Court ruled on Thursday in a case long delayed by a lawmaker's use of a privile...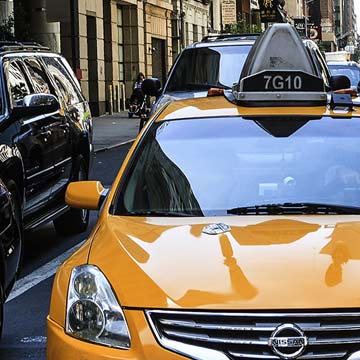 Any contracts or any transactions can go awry at any time
We know your business means a lot to you and want to understand all the aspects of your business so that we can help you in the best ways possible. We don't discriminate depending on the size of your company. Our mission statement is to represent all business owners and entrepreneurs by navigating them through the rough waters of business litigation and guiding them to success.

We are attorneys who want to make sure we understand your business objectives and goals before we start providing you with legal counsel individualized to your business. We know what it means to be dedicated to your business. After all, we are a business as well. And just like you, we want to provide the best service we can to our clients.

Any contracts or any transactions can go awry at any time. Sometimes, making important business decisions without legal help from business attorneys could cost you your business.We don't want you or your business to be misconstrued by anyone. Our attorneys make sure that we communicate with you often to make sure we are giving you the legal guidance you need at all times. We make sure we are responsive in a timely-manner with every single one of our clients to help them identify risks and prevent legal battles before they arise.