Judges: End jailing people for unpaid fines in Rock County
Legal Issues
When a court case is ending, a judge often lists what a defendant needs to do and know.

It can include contacting a probation agent, not possessing a gun or avoiding the use of drugs or alcohol.

One routine item usually on the list is paying court costs, which can total hundreds of dollars or more. Failing to pay could land the defendant in jail.

Orders to jail for nonpayment are called arrest warrant commitments, authorizing "that a defendant be arrested and detained until a fine is paid or discharged by due course of law," according to Rock County's website .

"A lot of this happens outside of anybody's view," said Eric Nelson, a recently retired assistant public defender who worked in Rock County for nearly 40 years.

"Broadly speaking, it's a debtor's prison," he told The Janesville Gazette. It's coming to an end. All seven Rock County circuit judges recently signed an order that should substantially cut the number of people put in jail because they can't pay such fines.

The result should be fewer people incarcerated only because they're poor.
Related listings
Prosecutors have asked the Netherlands' Supreme Court to clarify legal matters in a landmark euthanasia case, saying Thursday they want to lay down unambiguous jurisprudence for the future.The Public Prosecution Service said by instituting "cassation...

The Trump administration on Friday asked the Supreme Court to lift a freeze on Pentagon money it wants to use to build sections of a border wall with Mexico.Two lower courts have ruled against the administration in a lawsuit over the funding. Last we...

President Donald Trump lost a major Twitter fight Tuesday when a federal appeals court said that his daily musings and pronouncements were overwhelmingly official in nature and that he violated the First Amendment whenever he blocked a critic to sile...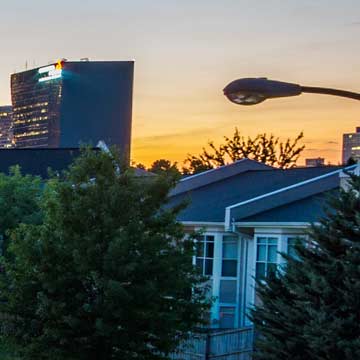 USCIS Adjusting Premium Processing Fee
U.S. Citizenship and Immigration Services (USCIS) announced today it is adjusting the premium processing fee for Form I-129, Petition for a Nonimmigrant Worker and Form I-140, Immigrant Petition for Alien Workers beginning on Oct. 1, 2018 to more effectively adjudicate petitions and maintain effective service to petitioners.

The premium processing fee will increase to $1,410, a 14.92 percent increase (after rounding) from the current fee of $1,225. This increase, which is done in accordance with the Immigration and Nationality Act, represents the percentage change in inflation since the fee was last increased in 2010 based on the Consumer Price Index for all Urban Consumers.

"Because premium processing fees have not been adjusted since 2010, our ability to improve the adjudications and service processes for all petitioners has been hindered as we've experienced significantly higher demand for immigration benefits. Ultimately, adjusting the premium processing fee will allow us to continue making necessary investments in staff and technology to administer various immigration benefit requests more effectively and efficiently," said Chief Financial Officer Joseph Moore. "USCIS will continue adjudicating all petitions on a case-by-case basis to determine if they meet all standards required under applicable law, policies, and regulations."

Premium processing is an optional service that is currently authorized for certain petitioners filing Forms I-129 or I-140. The system allows petitioners to request 15-day processing of certain employment-based immigration benefit requests if they pay an extra fee. The premium processing fee is paid in addition to the base filing fee and any other applicable fees, which cannot be waived.