UK lawyer fined for defying Heathrow court ruling embargo
Legal Issues
A British lawyer and climate campaigner was fined 5,000 pounds ($7,070) on Monday after being convicted of contempt of court for a tweet which broke an embargo on a U.K. Supreme Court judgment over Heathrow Airport's expansion.

Tim Crosland, a director of an environmental campaign group, revealed on social media the court ruling on Heathrow Airport's proposed third runway a day before it was made public in December. He was among involved parties to receive a draft of the appeal judgment, and has said that he broke the embargo deliberately as "an act of civil disobedience" to protest the "deep immorality of the court's ruling."

The court had ruled that a planned third runway at Heathrow was legal. The case was at the center of a long-running controversy and environmentalists had argued for years that the climate impact far outweighed the economic benefits of expanding the airport.

Crosland said the proposed 14 billion-pound ($19.8 billion) expansion of Heathrow, one of the world's busiest, would breach Britain's commitments to the Paris climate agreement.

He argued that the government "deliberately suppressed" information about the effect that the airport's expansion would have on the climate crisis, and said the publicity gained over breaking the embargo would act as an "antidote" to that.

Addressing the court, Crosland said: "If complicity in the mass loss of life that makes the planet uninhabitable is not a crime, then nothing is a crime."

Three Supreme Court justices found Crosland in contempt of court for his "deliberate and calculated breaches of the embargo" and fined him 5,000 pounds.

The judges said he "wanted to demonstrate his deliberate defiance of the prohibition and to bring this to the attention of as large an audience as possible."

Crosland had brought a small suitcase to Monday's hearing at the Royal Courts of Justice in case he was given immediate jail time. The maximum sentence had been up to two years in prison and an unlimited fine.
Related listings
India's top court on Tuesday temporarily put on hold the implementation of agricultural reform laws and ordered the creation of an independent committee of experts to negotiate with farmers who have been protesting against the legislation.The S...

A more conservative Supreme Court appears unwilling to do what Republicans have long desired: kill off the Affordable Care Act, including its key protections for pre-existing health conditions and subsidized insurance premiums that affect tens of mil...

A North Carolina court ruled Friday that outstanding restitution, fees or other court-imposed monetary obligations can't prevent convicted felons from voting if they've completed all other portions of their sentence.The ruling, which may face appeals...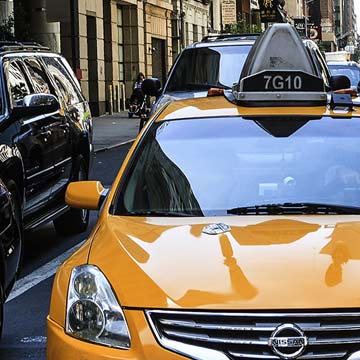 Any contracts or any transactions can go awry at any time
We know your business means a lot to you and want to understand all the aspects of your business so that we can help you in the best ways possible. We don't discriminate depending on the size of your company. Our mission statement is to represent all business owners and entrepreneurs by navigating them through the rough waters of business litigation and guiding them to success.

We are attorneys who want to make sure we understand your business objectives and goals before we start providing you with legal counsel individualized to your business. We know what it means to be dedicated to your business. After all, we are a business as well. And just like you, we want to provide the best service we can to our clients.

Any contracts or any transactions can go awry at any time. Sometimes, making important business decisions without legal help from business attorneys could cost you your business.We don't want you or your business to be misconstrued by anyone. Our attorneys make sure that we communicate with you often to make sure we are giving you the legal guidance you need at all times. We make sure we are responsive in a timely-manner with every single one of our clients to help them identify risks and prevent legal battles before they arise.