Court won't stop Texas abortion ban, but lets clinics sue
National News
The Supreme Court on Friday left in place Texas' ban on most abortions, offering only a glimmer of daylight for clinics in the state to challenge the nation's most restrictive abortion law.

The decision, little more than a week after the court signaled it would roll back abortion rights and possibly overturn its landmark Roe v. Wade decision, was greeted with dismay by abortion rights supporters but praise by opponents.

Five conservative justices, including three appointed by former President Donald Trump, formed a majority to limit who can be sued by the clinics, a result that both sides said probably will prevent federal courts from effectively blocking the law.

Texas licensing officials may be sued, but not state court judges, court clerks or state Attorney General Ken Paxton, the court ruled. That seems to leave people free, under the unusual structure of the Texas law, to sue abortion clinics and anyone else who "aids or abets" an abortion performed after cardiac activity is detected in an embryo, around six weeks and before some women know they're pregnant.

"The Supreme Court has essentially greenlit Texas's cynical scheme and prevented federal courts from blocking an unconstitutional law," the Center for Reproductive Rights, which represents the Texas clinics, said on Twitter.

The court acted more than a month after hearing arguments over the law, which makes no exceptions for rape or incest.
Related listings
The only person convicted in the 2007 murder of British student Meredith Kercher was freed Tuesday after serving most of his 16-year prison sentence, his lawyer said. Attorney Fabrizio Ballarini said Rudy Guede's planned Jan. 4 release had been...

New Mexico's Supreme Court is considering whether state legislators should have a greater say in the spending more than $1 billion in federal pandemic aid. Arguments in the case were scheduled for Wednesday morning at the five-seat high court. ...

After rejecting a half-billion-dollar settlement, Washington Attorney General Bob Ferguson on Monday took the state's case against the nation's three biggest drug distributors to trial, saying they must be held accountable for their role ...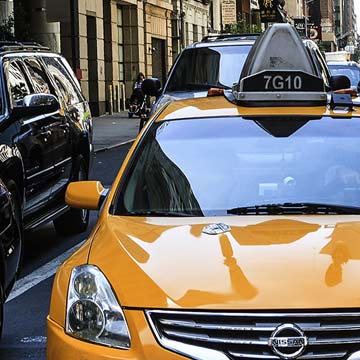 Any contracts or any transactions can go awry at any time
We know your business means a lot to you and want to understand all the aspects of your business so that we can help you in the best ways possible. We don't discriminate depending on the size of your company. Our mission statement is to represent all business owners and entrepreneurs by navigating them through the rough waters of business litigation and guiding them to success.

We are attorneys who want to make sure we understand your business objectives and goals before we start providing you with legal counsel individualized to your business. We know what it means to be dedicated to your business. After all, we are a business as well. And just like you, we want to provide the best service we can to our clients.

Any contracts or any transactions can go awry at any time. Sometimes, making important business decisions without legal help from business attorneys could cost you your business.We don't want you or your business to be misconstrued by anyone. Our attorneys make sure that we communicate with you often to make sure we are giving you the legal guidance you need at all times. We make sure we are responsive in a timely-manner with every single one of our clients to help them identify risks and prevent legal battles before they arise.