New Mexico Supreme court mediates clash on pandemic aid
National News
New Mexico's Supreme Court is considering whether state legislators should have a greater say in the spending more than $1 billion in federal pandemic aid.

Arguments in the case were scheduled for Wednesday morning at the five-seat high court. A bipartisan list of state senators is challenging Gov. Michelle Lujan Grisham as she asserts authority over federal pandemic aid approved by President Joe Biden in March.

Lujan Grisham, a Democrat running for reelection in 2022, has used the relief funds to replenish the state unemployment insurance trust, underwrite millions of dollars in sweepstakes prizes for people who got vaccinated, prop up agriculture wages amid a shortage of chile pickers and provide incentives for the unemployed to return to work. Decisions still are pending on more than $1 billion in federal relief for New Mexico.

In a written court briefings, Lujan Grisham said a state Supreme Court decision nearly 50 years ago upheld the governor's discretion over federal funding at universities and should hold true broadly regarding federal pandemic relief funds.

Republican Senate minority leader Gregory Baca of Belen and Democratic Sen. Jacob Candelaria of Albuquerque initiated efforts to challenge the governor's spending authority.

Supportive legal briefs have been filed by state Treasurer Tim Eichenberg and four long-serving Democratic senators. Critics of the governor have said she has overstepped her constitutional authority, blocking the Legislature's representation of diverse views on how to spend the pandemic relief money.
Related listings
After rejecting a half-billion-dollar settlement, Washington Attorney General Bob Ferguson on Monday took the state's case against the nation's three biggest drug distributors to trial, saying they must be held accountable for their role ...

Barely 24 hours after their passage, North Carolina's newly drawn maps are facing another legal complaint that will likely determine how much Republicans can expand their political clout over the coming decade in a state that is slowly becoming...

The International Criminal Court is opening a formal investigation into allegations of torture and extrajudicial killings committed by Venezuelan security forces under President Nicolás Maduro's rule, the first time a country in Latin Am...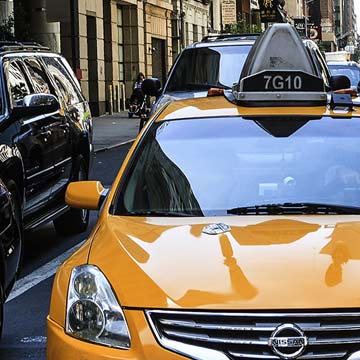 Any contracts or any transactions can go awry at any time
We know your business means a lot to you and want to understand all the aspects of your business so that we can help you in the best ways possible. We don't discriminate depending on the size of your company. Our mission statement is to represent all business owners and entrepreneurs by navigating them through the rough waters of business litigation and guiding them to success.

We are attorneys who want to make sure we understand your business objectives and goals before we start providing you with legal counsel individualized to your business. We know what it means to be dedicated to your business. After all, we are a business as well. And just like you, we want to provide the best service we can to our clients.

Any contracts or any transactions can go awry at any time. Sometimes, making important business decisions without legal help from business attorneys could cost you your business.We don't want you or your business to be misconstrued by anyone. Our attorneys make sure that we communicate with you often to make sure we are giving you the legal guidance you need at all times. We make sure we are responsive in a timely-manner with every single one of our clients to help them identify risks and prevent legal battles before they arise.