Washington seeks over $38 billion from opioid distributors
National News
After rejecting a half-billion-dollar settlement, Washington Attorney General Bob Ferguson on Monday took the state's case against the nation's three biggest drug distributors to trial, saying they must be held accountable for their role in the nation's opioid epidemic.

The Democrat delivered part of the opening statement in King County Superior Court himself, calling the case possibly the most significant public health lawsuit his agency had ever filed.

"These companies knew what would happen if they failed to meet their duties," Ferguson told Judge Michael Ramsey Scott. "We know they were aware of the harms flowing from their conduct because in private correspondence, company executives mocked individuals suffering the painful effects of opioid dependence. ... They displayed a callous disregard for the communities and people who bear the impact of their greed."

But Ferguson's legal strategy isn't without risk, as a loss by three California counties in a similar case this month — and an Oklahoma Supreme Court decision overturning a $465 million judgment against drug manufacturer Johnson & Johnson — demonstrates.

Orange County Superior Court Judge Peter Wilson issued a tentative ruling Nov. 1 that the counties, plus the city of Oakland, had not proven the pharmaceutical companies used deceptive marketing to increase unnecessary opioid prescriptions and create a public nuisance. The Oklahoma ruling said a lower court wrongly interpreted the state's public nuisance law.

In an email, Ferguson stressed that the relevant Washington laws differ and called the cases "apples and oranges."

Public nuisance claims are at the heart of some 3,000 lawsuits brought by state and local governments against drug makers, distribution companies and pharmacies. Washington's is the first by a state against drug distribution companies to go to trial. Ferguson is claiming public nuisance and violations of state consumer protection law.
Related listings
Barely 24 hours after their passage, North Carolina's newly drawn maps are facing another legal complaint that will likely determine how much Republicans can expand their political clout over the coming decade in a state that is slowly becoming...

The International Criminal Court is opening a formal investigation into allegations of torture and extrajudicial killings committed by Venezuelan security forces under President Nicolás Maduro's rule, the first time a country in Latin Am...

Illinois State Police have released video footage showing a tense scene involving an inmate's attack on a correctional officer at a courthouse and another officer firing his weapon at the inmate and injuring him. Authorities said 55-year-old Fr...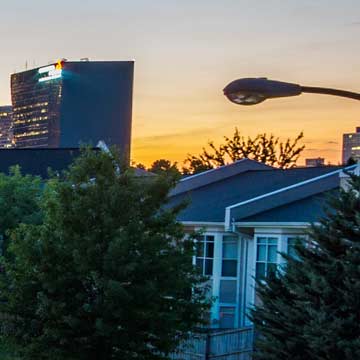 USCIS Adjusting Premium Processing Fee
U.S. Citizenship and Immigration Services (USCIS) announced today it is adjusting the premium processing fee for Form I-129, Petition for a Nonimmigrant Worker and Form I-140, Immigrant Petition for Alien Workers beginning on Oct. 1, 2018 to more effectively adjudicate petitions and maintain effective service to petitioners.

The premium processing fee will increase to $1,410, a 14.92 percent increase (after rounding) from the current fee of $1,225. This increase, which is done in accordance with the Immigration and Nationality Act, represents the percentage change in inflation since the fee was last increased in 2010 based on the Consumer Price Index for all Urban Consumers.

"Because premium processing fees have not been adjusted since 2010, our ability to improve the adjudications and service processes for all petitioners has been hindered as we've experienced significantly higher demand for immigration benefits. Ultimately, adjusting the premium processing fee will allow us to continue making necessary investments in staff and technology to administer various immigration benefit requests more effectively and efficiently," said Chief Financial Officer Joseph Moore. "USCIS will continue adjudicating all petitions on a case-by-case basis to determine if they meet all standards required under applicable law, policies, and regulations."

Premium processing is an optional service that is currently authorized for certain petitioners filing Forms I-129 or I-140. The system allows petitioners to request 15-day processing of certain employment-based immigration benefit requests if they pay an extra fee. The premium processing fee is paid in addition to the base filing fee and any other applicable fees, which cannot be waived.