Judge rules in favor of Columbus on gun control measures
National News
An Ohio law that prevents cities from implementing their own gun control measures cannot be enforced in Columbus, a county judge ruled.

The law is an "unconstitutional infringement upon municipal home-rule," Franklin County Judge Stephen L. McIntosh said in his ruling Wednesday temporarily blocking the law in the state's capital and largest city.

The ruling "upholds the city's constitutional rights to protect its community from gun violence," City Attorney Zach Klein said. He applauded the ruling as a "first step" toward helping quell gun violence in the city.

As the case continues, the city plans to argue the court should make the temporary injunction permanent.

The state plans to appeal the Wednesday ruling, which affects only Columbus, a city of just over 900,000 people in a state of nearly 12 million.

"The city of Columbus remains part of the State of Ohio and subject to its laws," Ohio Attorney General Dave Yost said in an emailed statement.

At issue is an expansive 2018 law that created additional gun rights for Ohioans, including placing the burden of proof on prosecutors rather than the defendant when someone claims they fired in self-defense. Republican lawmakers overrode former Gov. John Kasich's veto of the legislation to make it law.
Related listings
Several Pennsylvania groups represented by the American Civil Liberties Union have filed suit in federal court seeking to have votes from mail-in or absentee ballots counted even if they lack proper dates on their return envelopes.The suit filed Frid...

A lobster fishing union in Maine has decided to drop part of its lawsuit against the federal government over new restrictions meant to protect rare whales.The Maine Lobstering Union sued the National Oceanic and Atmospheric Administration after the g...

U.S. Sen. Lindsey Graham has formally appealed a judge's order requiring him to testify before a special grand jury investigating whether former President Donald Trump and others illegally sought to overturn his 2020 election defeat in Georgia....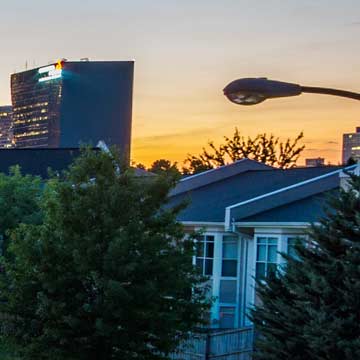 USCIS Adjusting Premium Processing Fee
U.S. Citizenship and Immigration Services (USCIS) announced today it is adjusting the premium processing fee for Form I-129, Petition for a Nonimmigrant Worker and Form I-140, Immigrant Petition for Alien Workers beginning on Oct. 1, 2018 to more effectively adjudicate petitions and maintain effective service to petitioners.

The premium processing fee will increase to $1,410, a 14.92 percent increase (after rounding) from the current fee of $1,225. This increase, which is done in accordance with the Immigration and Nationality Act, represents the percentage change in inflation since the fee was last increased in 2010 based on the Consumer Price Index for all Urban Consumers.

"Because premium processing fees have not been adjusted since 2010, our ability to improve the adjudications and service processes for all petitioners has been hindered as we've experienced significantly higher demand for immigration benefits. Ultimately, adjusting the premium processing fee will allow us to continue making necessary investments in staff and technology to administer various immigration benefit requests more effectively and efficiently," said Chief Financial Officer Joseph Moore. "USCIS will continue adjudicating all petitions on a case-by-case basis to determine if they meet all standards required under applicable law, policies, and regulations."

Premium processing is an optional service that is currently authorized for certain petitioners filing Forms I-129 or I-140. The system allows petitioners to request 15-day processing of certain employment-based immigration benefit requests if they pay an extra fee. The premium processing fee is paid in addition to the base filing fee and any other applicable fees, which cannot be waived.