North Carolina sued over newly passed maps favoring GOP
National News
Barely 24 hours after their passage, North Carolina's newly drawn maps are facing another legal complaint that will likely determine how much Republicans can expand their political clout over the coming decade in a state that is slowly becoming more blue.

An organization formed by Marc Elias, a prominent Democratic lawyer, announced Friday that a group of voters who successfully challenged previous North Carolina maps will now make a similar appeal in state court contesting the latest congressional maps. They will argue that the boundaries approved by Republicans on Thursday were drawn for political gain in a way that violates several provisions of the North Carolina Constitution.

The stakes are high, as Republicans currently hold an 8-5 edge over Democrats in the U.S. House and would likely expand their advantages substantially if the maps prevail.

During a virtual event on Twitter, Elias, founder of Democracy Docket, called North Carolina's maps "a grotesque partisan gerrymander" and "indefensible."

"The Republican Party has lost all shame," Elias said. "I mean, in the 2010 (redistricting process and) after 2010, they were still pretending that they cared about democracy and about voting rights, and now they no longer pretend."

Last week, voters and advocacy groups sued in Wake County court to block the timetable for passing state legislative maps, accusing Republicans of breaking rules aimed at ensuring Black voters can elect their desired candidates.

The new legal challenge announced on Friday focuses on partisan gerrymandering.

"Expert analysis confirms that the 2021 Plan is an intentional, extreme partisan gerrymander that dilutes Democratic votes and prevents Democratic voters from electing candidates of their choice," the complaint says.

If the maps hold up in court, Republicans would likely win 10 or 11 of the 14 available congressional seats for the upcoming 2022 midterm elections. Because of sizable population growth in the state over the past decade, North Carolina was awarded an additional district. Just one of the 14 districts is considered highly competitive.

Voting rights groups and Democrats argue the maps are unfair, given that the state has become bluer in recent years, though former President Donald Trump won North Carolina in 2016 and 2020. They also accuse Republicans of diminishing the voting power of racial minorities, including Black and Hispanic residents.
Related listings
The International Criminal Court is opening a formal investigation into allegations of torture and extrajudicial killings committed by Venezuelan security forces under President Nicolás Maduro's rule, the first time a country in Latin Am...

Illinois State Police have released video footage showing a tense scene involving an inmate's attack on a correctional officer at a courthouse and another officer firing his weapon at the inmate and injuring him. Authorities said 55-year-old Fr...

Lawmakers in Cambodia on Monday approved an amendment to the constitution barring Cambodians with dual citizenship from holding high government office, a move initiated by Prime Minister Hun Sen and directed at prominent opposition politicians. The g...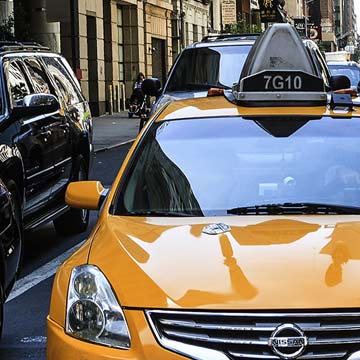 Any contracts or any transactions can go awry at any time
We know your business means a lot to you and want to understand all the aspects of your business so that we can help you in the best ways possible. We don't discriminate depending on the size of your company. Our mission statement is to represent all business owners and entrepreneurs by navigating them through the rough waters of business litigation and guiding them to success.

We are attorneys who want to make sure we understand your business objectives and goals before we start providing you with legal counsel individualized to your business. We know what it means to be dedicated to your business. After all, we are a business as well. And just like you, we want to provide the best service we can to our clients.

Any contracts or any transactions can go awry at any time. Sometimes, making important business decisions without legal help from business attorneys could cost you your business.We don't want you or your business to be misconstrued by anyone. Our attorneys make sure that we communicate with you often to make sure we are giving you the legal guidance you need at all times. We make sure we are responsive in a timely-manner with every single one of our clients to help them identify risks and prevent legal battles before they arise.