Video: Officer shoots Illinois inmate after struggle for gun
National News
Illinois State Police have released video footage showing a tense scene involving an inmate's attack on a correctional officer at a courthouse and another officer firing his weapon at the inmate and injuring him.

Authorities said 55-year-old Fredrick Goss was at the Jefferson County Courthouse earlier this month for a trial. He was uncuffed while being transported in a wheelchair to trial where he was to be unrestrained.

Footage of the incident, released Friday on an Illinois State Police Facebook page, appeared to show Goss grabbing an officer's gun and struggling with him before a deputy stepped in and shot Goss, who was hospitalized.

Police did not release further details about his injuries.

The correctional officer had minor injuries while the deputy wasn't hurt, according to state police.

"To protect the life of the correctional officer and himself, the deputy confronted the armed inmate and was forced to fire his weapon," police said in a news release. "The inmate was injured by the gunfire. Immediate assistance was requested."

Goss was facing trial for an armed robbery and exchanging gunfire with police.

A message left Sunday for Matt Vaughn, a public defender in Jefferson County who has represented Goss, wasn't immediately returned.

Online court records show the case is scheduled for a Nov. 30 status hearing.
Related listings
Lawmakers in Cambodia on Monday approved an amendment to the constitution barring Cambodians with dual citizenship from holding high government office, a move initiated by Prime Minister Hun Sen and directed at prominent opposition politicians. The g...

A federal judge has ruled that North Carolina's flagship public university can continue to consider race as a factor in its undergraduate admissions, rebuffing a conservative group's argument that affirmative action disadvantages white an...

An appellate court is set to debate a lawsuit challenging South Carolina's abortion law about a week after the U.S. Supreme Court considers a similar measure in Mississippi. The 4th U.S. Circuit Court of Appeals has tentatively calendared the S...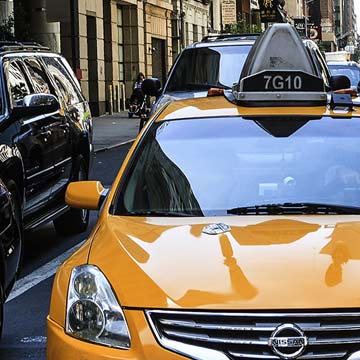 Any contracts or any transactions can go awry at any time
We know your business means a lot to you and want to understand all the aspects of your business so that we can help you in the best ways possible. We don't discriminate depending on the size of your company. Our mission statement is to represent all business owners and entrepreneurs by navigating them through the rough waters of business litigation and guiding them to success.

We are attorneys who want to make sure we understand your business objectives and goals before we start providing you with legal counsel individualized to your business. We know what it means to be dedicated to your business. After all, we are a business as well. And just like you, we want to provide the best service we can to our clients.

Any contracts or any transactions can go awry at any time. Sometimes, making important business decisions without legal help from business attorneys could cost you your business.We don't want you or your business to be misconstrued by anyone. Our attorneys make sure that we communicate with you often to make sure we are giving you the legal guidance you need at all times. We make sure we are responsive in a timely-manner with every single one of our clients to help them identify risks and prevent legal battles before they arise.