President Biden to end COVID-19 emergencies on May 11
National News
President Joe Biden informed Congress on Monday that he will end the twin national emergencies for addressing COVID-19 on May 11, as most of the world has returned closer to normalcy nearly three years after they were first declared.

The move to end the national emergency and public health emergency declarations would formally restructure the federal coronavirus response to treat the virus as an endemic threat to public health that can be managed through agencies' normal authorities.

It comes as lawmakers have already ended elements of the emergencies that kept millions of Americans insured during the pandemic. Combined with the drawdown of most federal COVID-19 relief money, it would also shift the development of vaccines and treatments away from the direct management of the federal government.

Biden's announcement comes in a statement opposing resolutions being brought to the floor this week by House Republicans to bring the emergency to an immediate end. House Republicans are also gearing up to launch investigations on the federal government's response to COVID-19.

Then-President Donald Trump first declared the COVID-19 pandemic a national emergency on March 13, 2020. The emergencies have been repeatedly extended by Biden since he took office in January 2021, and are set to expire in the coming months. The White House said Biden plans to extend them both briefly to end on May 11.
Related listings
Several Pennsylvania groups represented by the American Civil Liberties Union have filed suit in federal court seeking to have votes from mail-in or absentee ballots counted even if they lack proper dates on their return envelopes.The suit filed Frid...

An Ohio law that prevents cities from implementing their own gun control measures cannot be enforced in Columbus, a county judge ruled.The law is an "unconstitutional infringement upon municipal home-rule," Franklin County Judge Stephen L...

A lobster fishing union in Maine has decided to drop part of its lawsuit against the federal government over new restrictions meant to protect rare whales.The Maine Lobstering Union sued the National Oceanic and Atmospheric Administration after the g...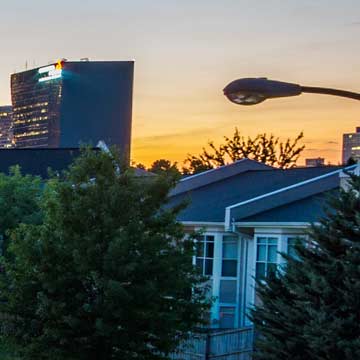 USCIS Adjusting Premium Processing Fee
U.S. Citizenship and Immigration Services (USCIS) announced today it is adjusting the premium processing fee for Form I-129, Petition for a Nonimmigrant Worker and Form I-140, Immigrant Petition for Alien Workers beginning on Oct. 1, 2018 to more effectively adjudicate petitions and maintain effective service to petitioners.

The premium processing fee will increase to $1,410, a 14.92 percent increase (after rounding) from the current fee of $1,225. This increase, which is done in accordance with the Immigration and Nationality Act, represents the percentage change in inflation since the fee was last increased in 2010 based on the Consumer Price Index for all Urban Consumers.

"Because premium processing fees have not been adjusted since 2010, our ability to improve the adjudications and service processes for all petitioners has been hindered as we've experienced significantly higher demand for immigration benefits. Ultimately, adjusting the premium processing fee will allow us to continue making necessary investments in staff and technology to administer various immigration benefit requests more effectively and efficiently," said Chief Financial Officer Joseph Moore. "USCIS will continue adjudicating all petitions on a case-by-case basis to determine if they meet all standards required under applicable law, policies, and regulations."

Premium processing is an optional service that is currently authorized for certain petitioners filing Forms I-129 or I-140. The system allows petitioners to request 15-day processing of certain employment-based immigration benefit requests if they pay an extra fee. The premium processing fee is paid in addition to the base filing fee and any other applicable fees, which cannot be waived.