Ginsburg makes history at Capitol amid replacement turmoil
Legal Compliance
Supreme Court Justice Ruth Bader Ginsburg lay in state Friday at the U.S. Capitol as the first woman ever so honored, making history again as she had throughout her extraordinary life while an intensifying election-year battle swirled over her replacement.

The flag-draped casket of Ginsburg, who died last week at 87, drew members of Congress, top military officials, friends and family, some with children in tow, to the Capitol's grand Statuary Hall, paying respect to the cultural icon who changed American law and perceptions of women's power.

Democratic presidential nominee Joe Biden and his wife, Jill, joined other invited guests. His vice presidential running mate, Sen. Kamala Harris said that "RBG," as she is known by many, cleared a path for women like her in civic life.

"She, first of all, made America see what leadership looks like -- in the law, in terms of public service -- and she broke so many barriers," Harris told reporters at the Capitol. "And I know that she did it intentionally knowing that people like me could follow."

Biden, who was chairman of the Senate Judiciary Committee when Ginsburg was confirmed 27 years ago this month, said he was brought back to when he met her back then. "Wonderful memories," he said.

Mourners gathered to honor Ginsburg under coronavirus distancing restrictions with the nation in political turmoil.

President Donald Trump is to announce a conservative nominee to replace her on Saturday, just weeks before the election. White House officials have indicated to congressional Republicans and outside allies that the nominee will be Indiana's Amy Coney Barrett but are maintaining a semblance of suspense to let Trump announce her.

His third justice, if confirmed, would be sure to move the court rightward on health care, abortion and other pivotal issues. A Senate confirmation vote would be expected in late October.

House Speaker Nancy Pelosi said it was with "profound sorrow" that she welcomed Ginsburg and opened the private service.

She and Senate Democratic leader Chuck Schumer stood under gray skies as Ginsburg's casket made the short procession from the court's steps where it had been on public view for several days to the East Front of the Capitol.
Related listings
Legal Compliance

08/29/2020

Britain's Supreme Court has dismissed two appeals by Chinese telecoms firms Huawei and ZTE over mobile data patent disputes.The disputes center on the licensing of patented technology considered essential to mobile telecoms. The patents are mea...

Legal Compliance

08/27/2020

A Thai court issued a new arrest warrant on Tuesday for an heir to the Red Bull energy drink fortune, a month after news of the dropping of a long-standing charge against him caused widespread anger.Assistant National Police Chief Lt. Gen. Jaruwat Wa...

Legal Compliance

08/26/2020

Scott Peterson's conviction for killing his pregnant wife will stand, but the California Supreme Court on Monday overturned his 2005 death sentence in a case that attracted worldwide attention. The justices cited "significant errors&rdquo...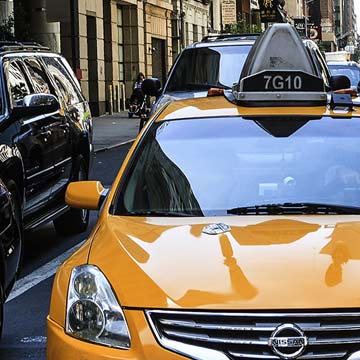 Any contracts or any transactions can go awry at any time
We know your business means a lot to you and want to understand all the aspects of your business so that we can help you in the best ways possible. We don't discriminate depending on the size of your company. Our mission statement is to represent all business owners and entrepreneurs by navigating them through the rough waters of business litigation and guiding them to success.

We are attorneys who want to make sure we understand your business objectives and goals before we start providing you with legal counsel individualized to your business. We know what it means to be dedicated to your business. After all, we are a business as well. And just like you, we want to provide the best service we can to our clients.

Any contracts or any transactions can go awry at any time. Sometimes, making important business decisions without legal help from business attorneys could cost you your business.We don't want you or your business to be misconstrued by anyone. Our attorneys make sure that we communicate with you often to make sure we are giving you the legal guidance you need at all times. We make sure we are responsive in a timely-manner with every single one of our clients to help them identify risks and prevent legal battles before they arise.