Nepal's Supreme Court reinstates dissolved lower house
National Court News
Nepal's Supreme Court reinstated the House of Representatives on Monday and upheld the leader of the opposition's claim to be the new prime minister.

The 167-page court order removes Prime Minister Khadga Prasad Oli, who had been running a caretaker government until planned elections.

In May, Oli directed the president to dissolve the House of Representatives, Parliament's lower house, and announce new elections later this year. The decision was challenged in the Supreme Court by a coalition of opposition parties that said they had the support of a majority in Parliament to form a new government.

The Supreme Court also ruled Monday that the reinstated House of Representatives should meet within a week, when the leader of the main opposition party, Sher Bahadur Deuba, is expected to call a vote of confidence.

There was no immediate comment from Oli's office or his aides.

Hundreds of Oli's supporters gathered outside the Supreme Court to oppose the court decision.

"We are here to protest the unconstitutional decision by the Supreme Court, which was interfering with the affairs of the Parliament and its rights," said one of the protesters, Ramesh Acharya.

The protesters briefly scuffled with riot police who were able to push them back. There were no injuries or arrests.

More protests are likely later in the week because Oli still has significant support among the public.

It is the second time the Supreme Court has reinstated the House of Representatives this year after it was dissolved by Oli.

He had the House of Representatives dissolved in December and called for new elections in April, but that was rejected by the Supreme Court and the lower house was reinstated in February. Oli again had the president dissolve the House of Representatives in May with elections planned for November.

Oli became prime minister in 2018 after the Communist Party of Nepal won a majority of the seats in the House of Representatives. The party, however, has had two splits this year, weakening Oli's hold on power.
Related listings
National Court News

04/21/2021

The South Dakota Supreme Court has upheld the life prison sentence given to a man who plotted the slaying of his ex-girlfriend, a 22-year-old Rapid City woman. Jonathan Klinetobe pleaded guilty to first-degree manslaughter in a deal with prosecutors ...

National Court News

04/09/2021

President Joe Biden on Friday ordered a study of adding seats to the Supreme Court, creating a bipartisan commission that will spend the next six months examining the politically incendiary issues of expanding the court and instituting term limits fo...

National Court News

03/24/2021

a petition for review of his case. That denial Monday represented the last avenue of appeal for Troy Kelley, who has been fighting his 2017 conviction for possession of stolen property, tax fraud and making false statements, The Northwest News Networ...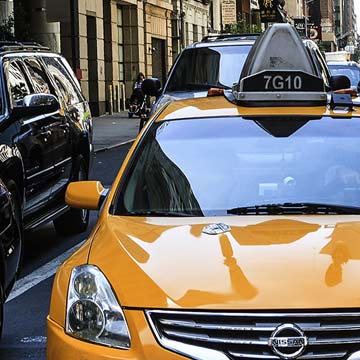 Any contracts or any transactions can go awry at any time
We know your business means a lot to you and want to understand all the aspects of your business so that we can help you in the best ways possible. We don't discriminate depending on the size of your company. Our mission statement is to represent all business owners and entrepreneurs by navigating them through the rough waters of business litigation and guiding them to success.

We are attorneys who want to make sure we understand your business objectives and goals before we start providing you with legal counsel individualized to your business. We know what it means to be dedicated to your business. After all, we are a business as well. And just like you, we want to provide the best service we can to our clients.

Any contracts or any transactions can go awry at any time. Sometimes, making important business decisions without legal help from business attorneys could cost you your business.We don't want you or your business to be misconstrued by anyone. Our attorneys make sure that we communicate with you often to make sure we are giving you the legal guidance you need at all times. We make sure we are responsive in a timely-manner with every single one of our clients to help them identify risks and prevent legal battles before they arise.