Interior: $580M headed to 15 tribes to fulfill water rights
U.S. Law Review
Fifteen Native American tribes will get a total of $580 million in federal money this year for water rights settlements, the Biden administration announced Thursday.

The money will help carry out the agreements that define the tribes' rights to water from rivers and other sources and pay for pipelines, pumping stations, and canals that deliver it to reservations.

"Water rights are crucial to ensuring the health, safety and empowerment of Tribal communities," U.S. Interior Secretary Deb Haaland said in a statement Thursday that acknowledged the decades many tribes have waited for the funding.

Access to reliable, clean water and basic sanitation facilities on tribal lands remains a challenge across many Native American reservations.

The U.S. Supreme Court ruled in 1908 that tribes have rights to as much water as they need to establish a permanent homeland, and those rights stretch back at least as long as any given reservation has existed. As a result, tribal water rights often are senior to others' in the West, where competition over the dwindling resource is often fierce.

But in many cases, details about those water rights were not specified and have had to be determined in the modern era. Many tribes opted for settlements because litigation over water can be expensive and drawn out, with negotiations involving states, cities, private water users, local water districts and others that can take years, if not decades.

Of the funding announced Thursday, $460 million comes from the $2.5 billion set aside for Native American water rights settlements in the Biden administration's infrastructure bill. A federal fund created by Congress in 2009 to pay for water rights settlements will contribute the other $120 million.

About $157 million will go to the Confederated Salish and Kootenai Tribes in Montana. The federal government signed the tribes' water rights compact in 2021 and promised over the following decade to fund the rebuilding of an irrigation project on the Flathead Indian Reservation constructed in the 1900s.
Related listings
U.S. Law Review

01/25/2023

The California Supreme Court on Monday overturned the murder convictions and death sentence for a man who killed three people and committed a series of other crimes in San Diego in 1985.The court ordered a new trial for Billy Ray Waldon, ruling unani...

U.S. Law Review

01/09/2023

The New Mexico Supreme Court is scheduled to hear oral arguments Monday in a legal challenge to a congressional map that divvies up a politically conservative region of the state.It's one of several court battles in states from Kentucky to Utah...

U.S. Law Review

01/02/2023

Prosecutors plan to seek a decades-long prison sentence for a man who is expected to plead guilty this week to opening fire in a subway car and wounding 10 riders in an attack that shocked New York City.Frank James, 63, is scheduled to enter a guilty...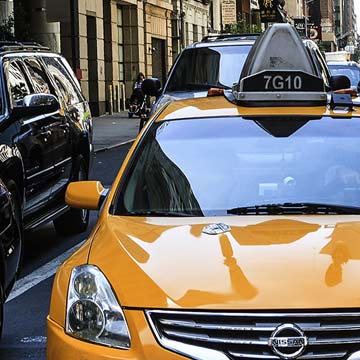 Any contracts or any transactions can go awry at any time
We know your business means a lot to you and want to understand all the aspects of your business so that we can help you in the best ways possible. We don't discriminate depending on the size of your company. Our mission statement is to represent all business owners and entrepreneurs by navigating them through the rough waters of business litigation and guiding them to success.

We are attorneys who want to make sure we understand your business objectives and goals before we start providing you with legal counsel individualized to your business. We know what it means to be dedicated to your business. After all, we are a business as well. And just like you, we want to provide the best service we can to our clients.

Any contracts or any transactions can go awry at any time. Sometimes, making important business decisions without legal help from business attorneys could cost you your business.We don't want you or your business to be misconstrued by anyone. Our attorneys make sure that we communicate with you often to make sure we are giving you the legal guidance you need at all times. We make sure we are responsive in a timely-manner with every single one of our clients to help them identify risks and prevent legal battles before they arise.