Fallen rights icon at UN court for Rohingya genocide case
Legal Events
Twenty-eight years to the day after Aung San Suu Kyi's husband and sons accepted her Nobel Peace Prize while she remained under house arrest in Myanmar, the former pro-democracy icon appeared in a United Nations court ready to defend her country's army from allegations of committing genocide against the Rohingya minority.

Suu Kyi looked on attentively from the front bench at the International Court of Justice in The Hague Tuesday as a legal team for Gambia detailed accounts of killings - including of women and children - sexual violence and the destruction of tens of thousands of Muslim minority homes in northern Rakhine state.

Acting on behalf of the 57-country Organization of Islamic Cooperation, Gambia is asking the world court to take "all measures within its power to prevent all acts that amount to or contribute to the crime of genocide."

Opening Gambia's case, Justice Minister Aboubacarr Tambadou urged the court to "tell Myanmar to stop these senseless killings, to stop these acts of barbarity that continue to shock our collective conscience, to stop this genocide of its own people."

"It is indeed sad for our generation that 75 years after human kind committed itself to the words 'never again', another genocide is unfolding right before our eyes," Tambadou said. "Yet we do nothing to stop it."

"This is a stain on our collective conscience," he said.
Related listings
Wisconsin Supreme Court challenger Jill Karofsky suggested Tuesday that Justice Daniel Kelly is corrupt because he repeatedly rules in favor of conservative groups, saying it makes no sense that the law could be on their side all the time.Karofsky ma...

Georgia's Supreme Court has overturned the murder convictions of a man found guilty of intentionally running over a woman with his car.The Atlanta Journal-Constitution reports the court reversed 28-year-old Dewey Calhoun Green's 2015 malice and felon...

After revelations of Russian meddling in the 2016 presidential election, Maryland legislators passed a law that many believe has a laudable purpose: preventing foreign interference in local elections.But its sweeping scope sparked a First Amendment o...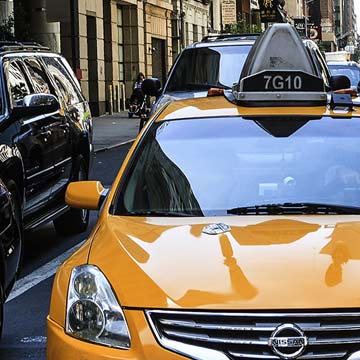 Any contracts or any transactions can go awry at any time
We know your business means a lot to you and want to understand all the aspects of your business so that we can help you in the best ways possible. We don't discriminate depending on the size of your company. Our mission statement is to represent all business owners and entrepreneurs by navigating them through the rough waters of business litigation and guiding them to success.

We are attorneys who want to make sure we understand your business objectives and goals before we start providing you with legal counsel individualized to your business. We know what it means to be dedicated to your business. After all, we are a business as well. And just like you, we want to provide the best service we can to our clients.

Any contracts or any transactions can go awry at any time. Sometimes, making important business decisions without legal help from business attorneys could cost you your business.We don't want you or your business to be misconstrued by anyone. Our attorneys make sure that we communicate with you often to make sure we are giving you the legal guidance you need at all times. We make sure we are responsive in a timely-manner with every single one of our clients to help them identify risks and prevent legal battles before they arise.