Supreme Court to decide if Trump can end 'dreamers' program
Legal Events
Supreme Court to decide if TruAdding a high-stakes immigration case to its election-year agenda, the Supreme Court said Friday it will decide whether President Donald Trump can terminate an Obama-era program shielding young migrants from deportation.

The justices' order sets up legal arguments for late fall or early winter, with a decision likely by June 2020 as Trump campaigns for re-election. The president ordered an end to the program known as DACA in 2017, sparking protests and a congressional effort to salvage it.

That effort failed, but federal courts in California, New York, Virginia and Washington, D.C., have blocked him from ending it immediately. A federal judge in Texas has declared the program is illegal, but refused to order it halted .

The program ? Deferred Action for Childhood Arrivals ? protects about 700,000 people, known as dreamers, who were brought to the U.S. illegally as children or came with families that overstayed visas. The DACA protections seem certain to remain in effect at least until the high court issues its decision.

The administration had asked the court to take up and decide the appeals by the end of this month. The justices declined to do so and held on to the appeals for nearly five months with no action and no explanation. The court did nothing Friday to clear up the reasons for the long delay, although immigration experts have speculated that the court could have been waiting for other appellate rulings, legislation in Congress that would have put the program on a surer footing or additional administration action.
mp can end 'dreamers' program
Related listings
Now that the U.S. Supreme Court has ruled federal courts aren't the place to settle partisan gerrymandering disputes, opponents of North Carolina's district maps are putting their hopes in state courts.An election reform group, the state ...

Hong Kong's Court of Final Appeal said Thursday the government cannot deny spousal employment benefits to same-sex couples, in a ruling hailed as a major step forward for same-sex equality in the semi-autonomous Chinese territory.The court over...

Former South African president Jacob Zuma is in court facing charges of corruption, money laundering and racketeering.Zuma, 77, appeared at the High Court in Pietermaritzburg in eastern KwaZulu-Natal province Monday on charges of receiving bribes whe...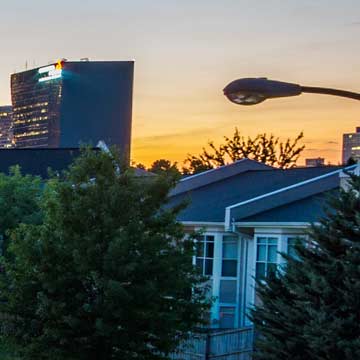 USCIS Adjusting Premium Processing Fee
U.S. Citizenship and Immigration Services (USCIS) announced today it is adjusting the premium processing fee for Form I-129, Petition for a Nonimmigrant Worker and Form I-140, Immigrant Petition for Alien Workers beginning on Oct. 1, 2018 to more effectively adjudicate petitions and maintain effective service to petitioners.

The premium processing fee will increase to $1,410, a 14.92 percent increase (after rounding) from the current fee of $1,225. This increase, which is done in accordance with the Immigration and Nationality Act, represents the percentage change in inflation since the fee was last increased in 2010 based on the Consumer Price Index for all Urban Consumers.

"Because premium processing fees have not been adjusted since 2010, our ability to improve the adjudications and service processes for all petitioners has been hindered as we've experienced significantly higher demand for immigration benefits. Ultimately, adjusting the premium processing fee will allow us to continue making necessary investments in staff and technology to administer various immigration benefit requests more effectively and efficiently," said Chief Financial Officer Joseph Moore. "USCIS will continue adjudicating all petitions on a case-by-case basis to determine if they meet all standards required under applicable law, policies, and regulations."

Premium processing is an optional service that is currently authorized for certain petitioners filing Forms I-129 or I-140. The system allows petitioners to request 15-day processing of certain employment-based immigration benefit requests if they pay an extra fee. The premium processing fee is paid in addition to the base filing fee and any other applicable fees, which cannot be waived.